Road Skills: Committed to transport safety excellence
Road Skills is recognised as one of the UK's foremost specialists in occupational road safety within the commercial transport sector.
The company was launched in 1991 by managing director David Somers who saw that many operators were not getting the support and training they needed to raise standards and stay compliant.
David now leads a team of consultants and between us we have an unrivalled mix of sector experience, qualifications and knowledge. We deliver a broad range of services, working with operators of all sizes across the UK and into Europe.
The team work closely with our alliance partners, online fleet management specialist FleetCheck and Fleetmaxx Solutions Ltd, leading in-vehicle camera and telematics  suppliers. We are closely aligned to the FORS scheme, joining as the third associate to register at the scheme's inception in 2008.
Road Skills draws on the great depth of knowledge that the team provide with their connections to many of the industry's leading figures. We also collaborate with leading UK trade associations, insurers, governing agencies and major operators to ensure the advice, guidance and leadership we deliver remains up-to-date and relevant.
Call us today on 0113 426 0191 and let's see how Road Skills can help take your operation to the next level…
Meet our team…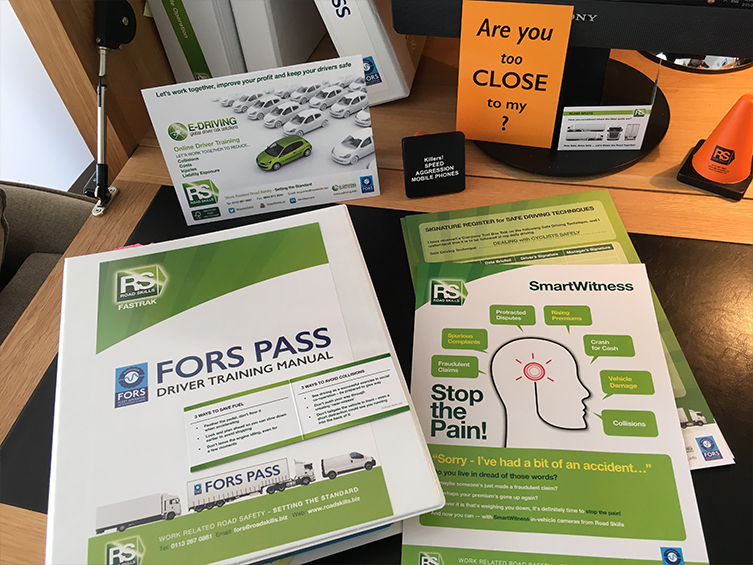 Road Skills helping increase your profits through smarter working
Save lives by improving driving standards and enhancing occupational road safety practices
Maximise profits by eliminating unnecessary costs related to vehicle risk and poor fuel efficiency
Achieve savings through a streamlined management system that raises driver skills and knowledge and keeps them safe and legal
Promote best practice by example through a strong management culture.
Meet the Road Skills team…
Contact us today on 0113 426 0191 to find out more about how Road Skills can streamline your business…