O License
You don't need us to remind you how vital it is to have a current operator's licence but it's all too easy to take your eye off the ball. Team up with Road Skills, have an O Licence Audit, and you'll have access to all our experience and expertise as well as our unique Driver and Vehicle Management system. You'll never worry about your 'proper arrangements' again — we will make sure you are measured against the 2011 Undertaking.
More about O Licence audits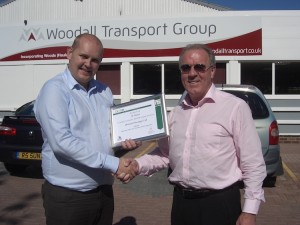 Insurance
You must have the best insurance cover for your business, but do you resent paying ridiculously high premiums? Our insurance audit will show you where you can make immediate improvements both on and off the road and shift all your benchmarks upwards, so reducing how much you have to pay your insurer.
More about insurance audits
Telematics and Cameras
They're found in more and more cabs, and it's easy to see why. You have 24/7 immediate protection against bogus claims from other road users, and your team's driving standards have to rise when they know their every move is on the record. We'll take an audit of your current technology, making sure you are maximising what you have. If you need to upgrade, we'll help you identify the right customised telematics and cameras package through our SmartWitness and CodeBlue alliances.
More about telematics and CCTV audits