FORS PASS Driver Handbooks
FORS PASS Drivers Handbooks for both HGV and Van drivers
To meet M5 – Communications
"The FORS PASS Driver Handbooks are a really great way to communicate all the tool box talks to our drivers. We had no problem with M5 at our audit.

The Driver handbooks are great value and we would recommend them to anyone who needs to be FORS Bronze Accredited".Karen Cleminson, Office Manager, Dowse of Richmond Ltd
It's an important part of your FORS evidence M5 requires you to demonstrate that company policies and procedures in sections V, D and O are communicated to all staff
Road Skills have made it easy for you – the only Drivers Handbook which is FORS specific is now available to you…
The Drivers Handbook has all the
Policy Statements
Daily Vehicle checks
Defect Reporting
Codes of Conduct
Tool box talks
Walk Round training
Everything in one handbook ready for you to hand to your drivers specifically for what they drive. They are mapped to the FORS Standard to meet M5 and includes the Signature record for you to evidence their receipt helping you to be audit ready.
To get your copies, please email susie@roadskills.biz or you can use the contact form stating either:
FORS PASS Driver Handbook HGGV's
FORS PASS Driver Handbook Vans
And the number of copies you require
Cost per Handbook are:
3+ £5.95 (minimum order)
50+ £5.75
100+ £4.95
This includes electronic Signature Record (as a word document for you to add your drivers in)
p&p from £5.95. Larger quantities charged at courier cost.
The Driver Handbooks now have on the front cover
This Handbook Belongs to ………………………………… Then if drivers leave them in the office they can be tracked and returned to them!
It is possible to customise your front cover with your own logo and contact details. There are additional art work costs for this service. The handbooks are then printed on a customised print run. Price is dependent upon size of print run. Please enquire from susie@roadskills.biz for a quote.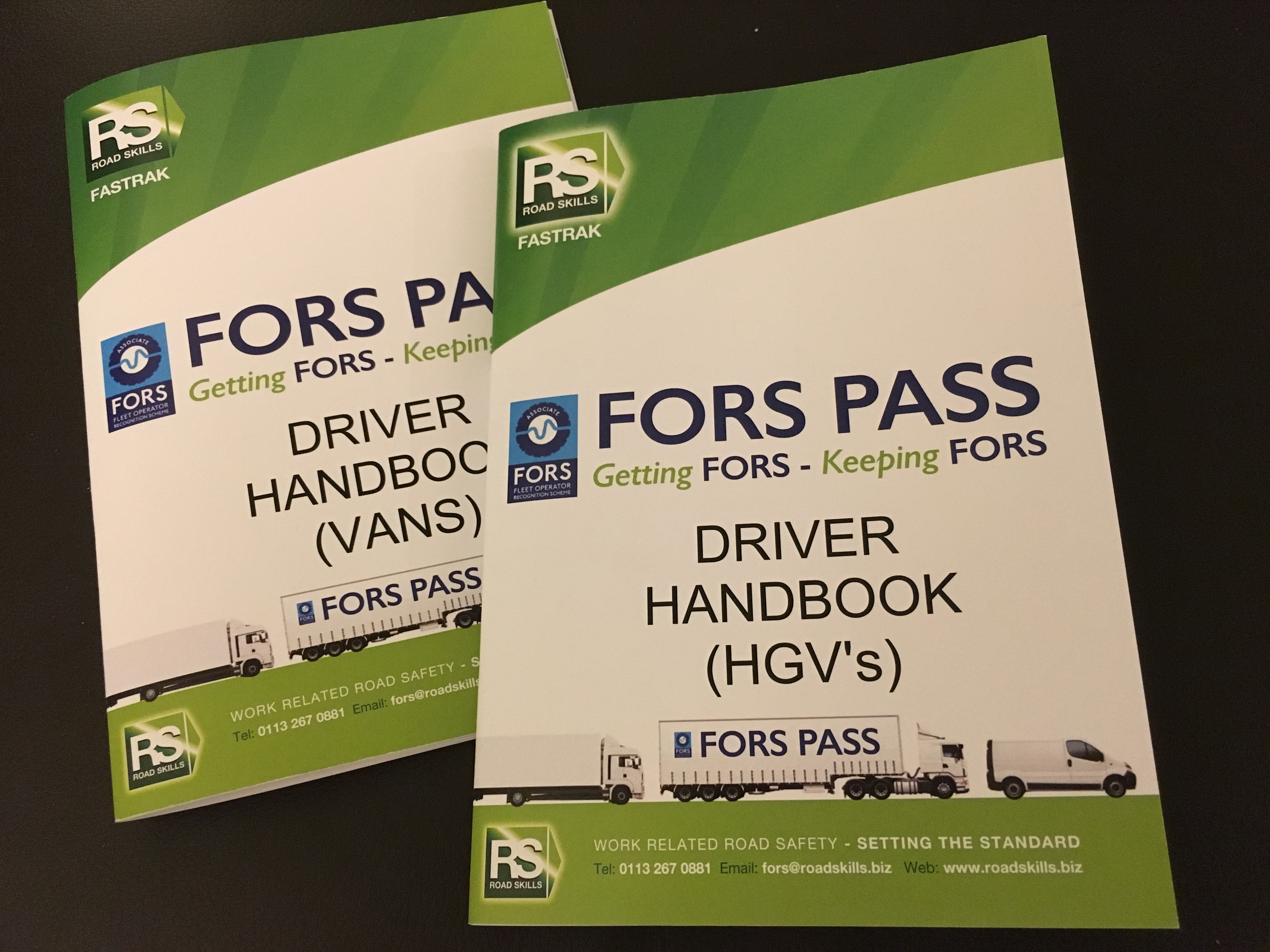 We also have a small E book (in pdf) about gaining the most from your Tool Box Talks, called Delivering Great Tool Box Talks.
To get your free copy of this great tool and learn the ninja tricks …
Please fill in the contact details below to gain your copy for free – worth £25